Our Mission
The mission of St. Coletta of Greater Washington is to empower children and adults with intellectual disabilities to discover their full potential.
Our Vision
Our vision is for people with intellectual disabilities to be recognized and accepted as valuable contributors to the world around them.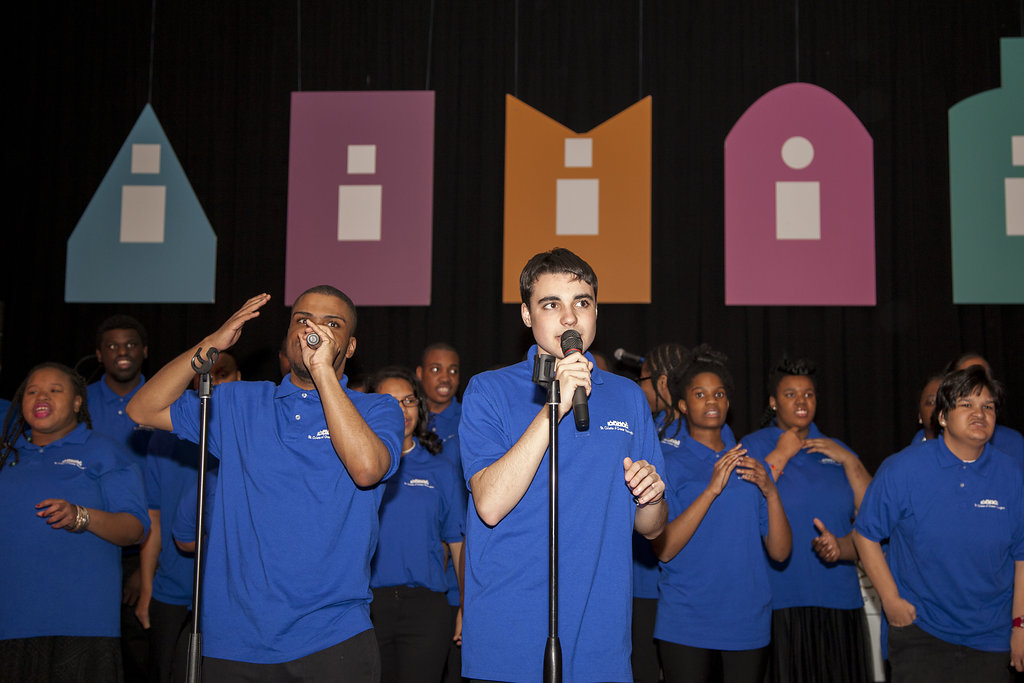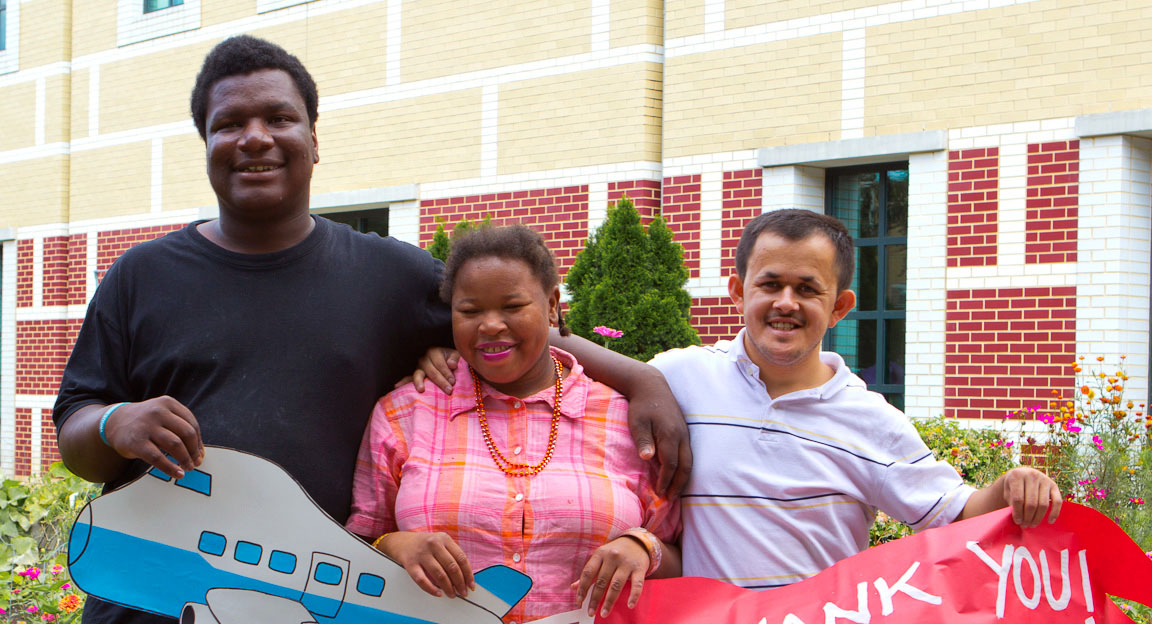 Value Statement
At St. Coletta we believe in the immeasurable value of the individual human spirit and the right of each individual to live as full and independent a life as possible. We respect the dignity of all persons entrusted to our care and our goal is to serve them in an atmosphere that encourages their talents, celebrates their successes and builds their self-esteem.
 
Our History
St. Coletta was founded in 1959 by parents of a child with Down Syndrome. The school began in the basement of St. Charles Borromeo School in Arlington with five students. Over the intervening years it moved to several different locations in Arlington and in 1996 school leaders made the decision to purchase a permanent facility in Alexandria that would allow for growth. The larger facility allowed the school to begin an adult day program as well as to expand the student population. In September 2006 we moved our school program to our DC campus. In 2008 we started an adult program in Rockville.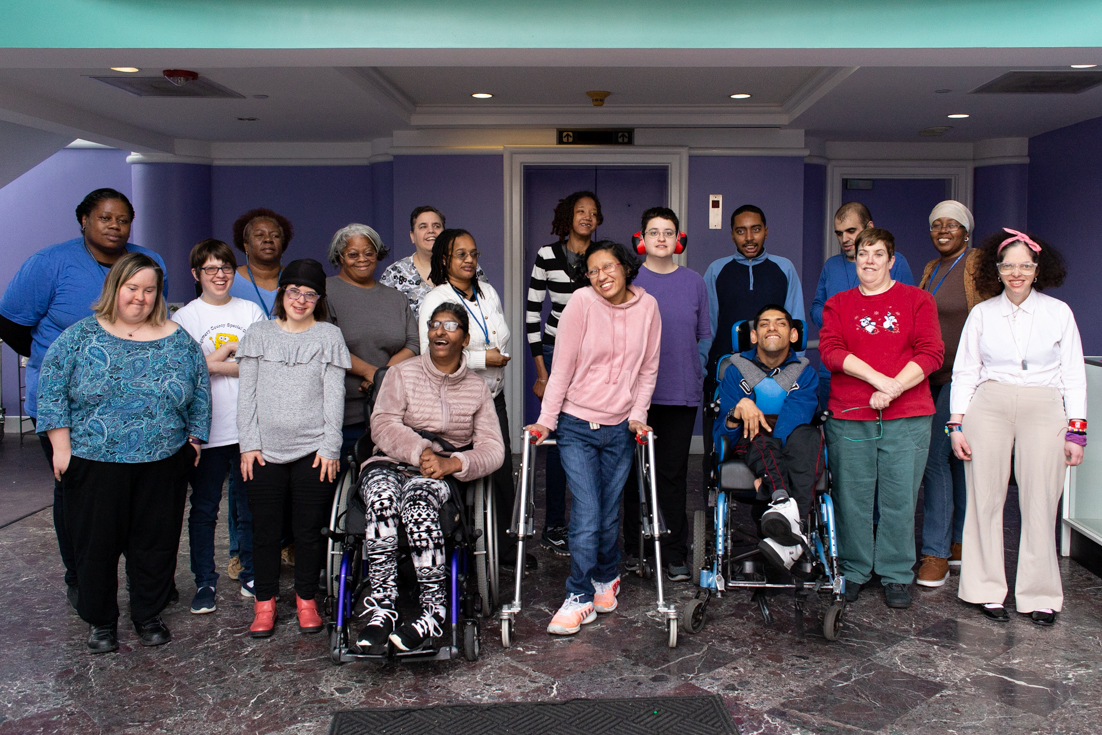 We are a non-sectarian, non-profit organization. We depend on the support of caring individuals to be able to offer the tailored instruction and variety of activities that help our students and adults develop all their potential.
Contributions to St. Coletta are tax-deductible, much needed, and greatly appreciated.
We are good stewards of your contributions. One-hundred percent (100%) of your donation goes directly to programs for our students and adults. Thank you.
Make a contribution
Become a monthly donor
Board of Trustees
PRESIDENT
Chris Bettencourt, CFP®
President
Bethesda Financial Advisors
Secretary
Sandra Markwood
CEO, US Aging
Treasurer
Joel Wood
Senior Vice President, Government Affairs
Council of Insurance Agent and Brokers
PRESIDENT EMERITUS
David Pryor, Jr.
Director Government Affairs
Microsoft
Chief Executive Officer
---
Leah Damato
St. Coletta Employee
Former St. Coletta student
Terrence Dwyer, M.D., F.A.C.P., F.A.C.R.
Rheumatologist, Associate
Greater Metropolitan Orthopaedic Institute
Dave Millard
Principal, Avison Young – Washington, D.C. LLC
Antoinette Saddler, MD
Former GWU Medical Faculty Associate
Mike Smith
Cornerstone Government Affairs
Sowande Tichawonna
Filmmaker/Actor
Special Education PCS Board
CHAIR
Peggy O'Brien, PhD
Director of Education 
Folger Shakespeare Library
VICE CHAIR
Josh Lewis
Chief of Staff, EPA Office of Air and Radiation
Current St. Coletta parent
SECRETARY
Carla Ware-Easterling
Licensed Graduate Social Worker (LGSW),
DC Department og Behavioral Health, Mental Health Services Division, Intellectual and Disabilities Program
Current St. Coletta parent
TREASURER
Francis Campbell
Former ANC Commissioner and DCPS Dedicated Aide
Capitol Hill Achievement Award Winner
---
Charles Henstenburg
Former St. Coletta School parent
Frances Slaughter
Teacher (3-5 year olds), Capitol Hill Cooperative Nursery School
Capitol Hill Achievement Award Winner
Adele Robey
Owner Phoenix Graphics, Inc.
Co-founder Valley Pace Arts Collaborative
Shanta Bryant
Project Coordinator, Folger Shakespeare Library
DC Board Leadership Academy alum
Sibling of St. Coletta alum