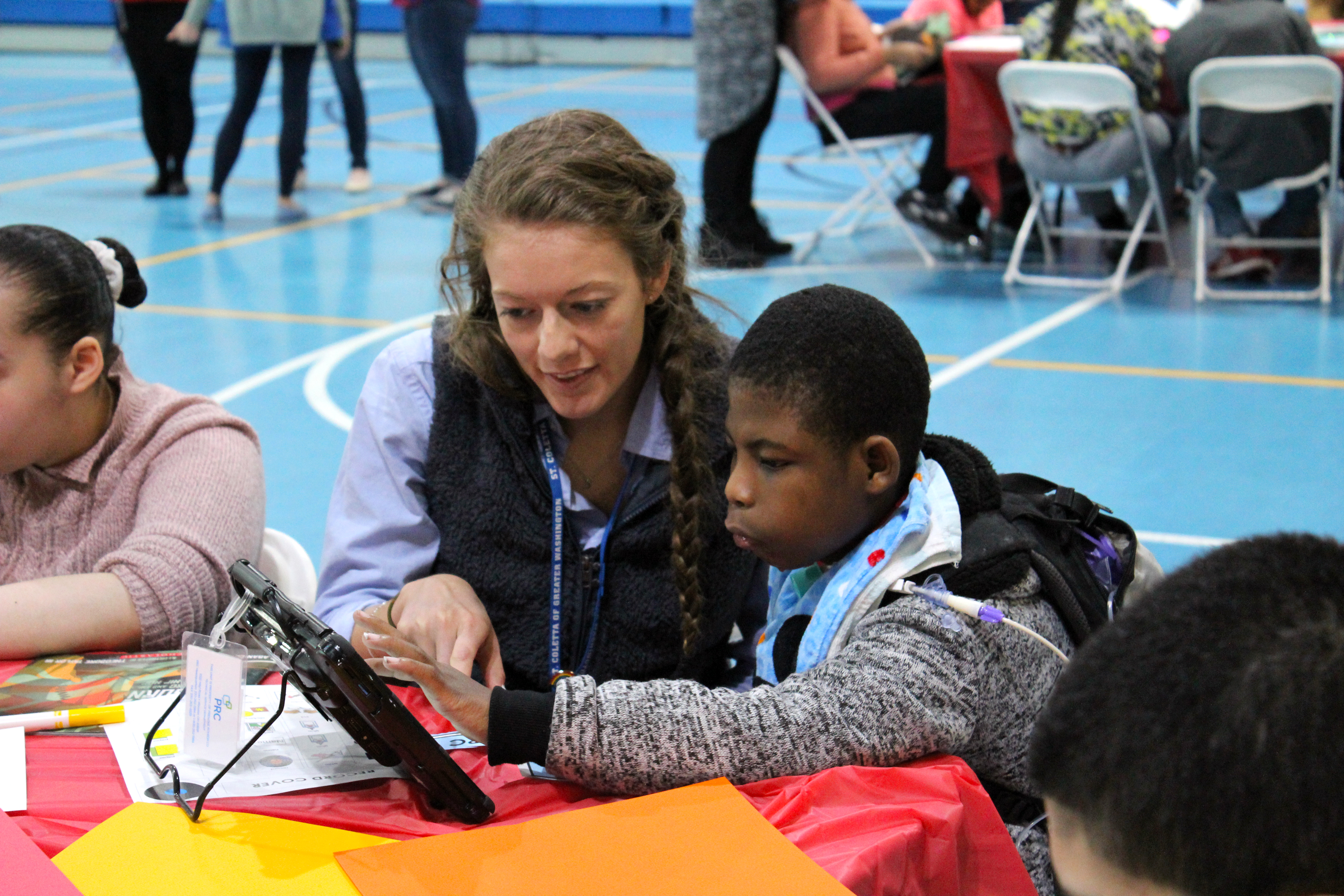 Spring Open House
Saturday, April 6, 2019
11:00 a.m.—2:00 p.m.
Learn about St. Coletta's special education program that focuses on functional academics and life skills.
more info
Our Approach
Our more than fifty years of experience has confirmed that the real focus of education needs to be on the individual learner and the skills he/she needs to be successful in life. We believe that individuals learn best by doing.
To that end, we plan hands-on, theme-based activities that allow for experimentation and trial and error. Instruction occurs as often as possible 
in the natural setting, thus our adults and students spend a lot of time in 
the community.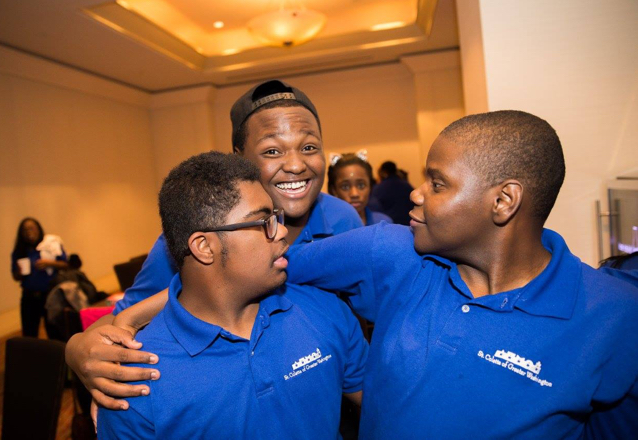 Our Program

The program is an extension of the school's philosophy that stresses the importance of building on and celebrating individual strengths. Upon graduation students earn a high school certificate in lieu of a high school diploma.
Functional Academics

Adaptive Physical Education

Computer Skills

Arts Education
Skills of Daily Living

Community Based Instructions

Vocational Training
Therapies
Related services are available to students to support them in accessing their educational program. Decisions regarding services are determined during the Individual Education Plan meetings.
Speech/Language Therapy

Occupational Therapy

Physical Therapy

Music and Art Therapy

Hydrotherapy

Assistive Technology
Counseling

Social Work Services

Behavior Management

Vision Therapy

Autism Resource Services

Nursing Services
Who Can Attend?
St. Coletta serves students from Washington, D.C., Virginia and Maryland. Students served are three to twenty-two years of age, diagnosed with intellectual disabilities, autism or multiple disabilities, and have at least of 24.5 hours of special education services on their IEP. They may also have the following secondary disabling conditions: speech language disorders, vision or hearing impairments, orthopedic impairments, health impairments and behavior disorders. DC residents wishing to enroll students do so through the application/lottery process (described below). St. Coletta offers a special education and sibling preference. Enrollment for students in neighboring jurisdictions is accomplished through the IEP process with the child's local jurisdiction.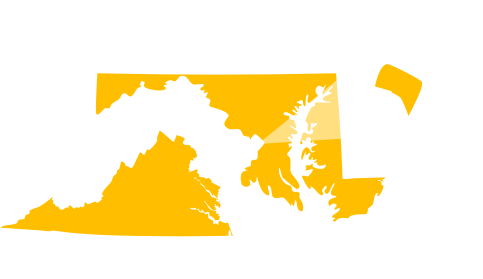 Enrollment
If you live in the District of Columbia you can apply for admission by sending an application for your child to the admissions office during the open enrollment period. The office is located at:
St. Coletta of Greater Washington
1901 Independence Avenue SE,
Washington, DC 20003
After we receive the information someone will contact you for a tour.
St. Coletta Public Charter School Open Enrollment Information and Lottery Procedure

The Open Enrollment period for the 2019-2020 school year is now closed. Families may continue to submit applications to have their child placed on a waitlist.
St. Coletta will begin accepting applications for the 2019-2020 Open Enrollment period at 8:00 a.m. on November 1, 2018. The Open Enrollment period will continue through April 30, 2019. Any applications received after the close of the Open Enrollment period will not be included in the school's 2019-2020 lottery pool .
UPDATE: Given the number of anticipated available spaces for SY 2019-2020 and the composition of our lottery pool, St. Coletta will not hold a lottery on May 16, 2019. 
The school has communicated lottery/waitlist status to families via mail. 
St. Coletta will communicate with families regarding enrollment for SY 2019-2020 via phone after May 16, 2019.
Questions about your child's lottery/waitlist status may be directed to Catherine Decker at (202)350-8680 ext. 1002 or cdecker@stcoletta.org.
2019-2020 Open Enrollment Period (11/1/2018 – 4/30/2019)
Enrollment Application for School Year 2019-2020 PDF (251 KB)
The Lottery Process
As per DC Public Charter School Law, selection for admission to the St. Coletta Special Education Public Charter School will be via a random public lottery system. St. Coletta also maintains a wait-list and will offer admission to students on the wait-list as spaces become available.
If a child's name is selected, the family/guardian will be contacted regarding their intent to enroll their child within the school program. An applicant offered a seat will be required to affirmatively respond to an offer for acceptance in writing within 48 hours. Those applicants not responding within this designated period of time will be removed from the waiting list and be required to reapply should they wish consideration for any future openings.
If there are more names in the lottery pool than spaces available in a house/age level, those students' names not selected will form a waiting list based on the date in which they completed the application process and went on the lottery pool list. A wait list will be maintained for each of the five house/age levels. All other applications will be placed after them in order of their submission to the waiting list. If a space becomes available during the school year, admissions will be offered to the next student on the waiting list.
No offer shall be made to any student not properly entitled to the available space.
JULY 2019

Thursday July 4, 2019
July 4th Holiday Celebrated – School Closed
Friday July 5, 2019
School Closed for Students and Staff
Tuesday July 30, 2019
Last Day of School for Students – 12:30 pm dismissal – No After Care
Wednesday July 31, 2019
Staff Clean Up Day– School Closed for Students