Looking for the perfect gift?  Look no further than our hand-crafted scarves.  We have hand-woven scarves in silk, wool, tencel and bamboo.  We have hand-dyed silk scarves in gorgeous colors with hand-printed patterns. All treasured gifts for years to come.
Our artisans with disabilities create these lovely scarves and they make very special gifts. Whether you are looking for gifts for women or gifts for men, we have the scarf! Plaid scarves, geometric scarves, infinity scarves – all hand-made by our artisans. Each purchase is not only the perfect gift but it also provides employment opportunities for those who might not otherwise have them. So shop Coletta Collections and get the perfect gift.
St. Coletta of Greater Washington is a registered tax-exempt 501(c)(3) nonprofit organization with EIN 54-0968224.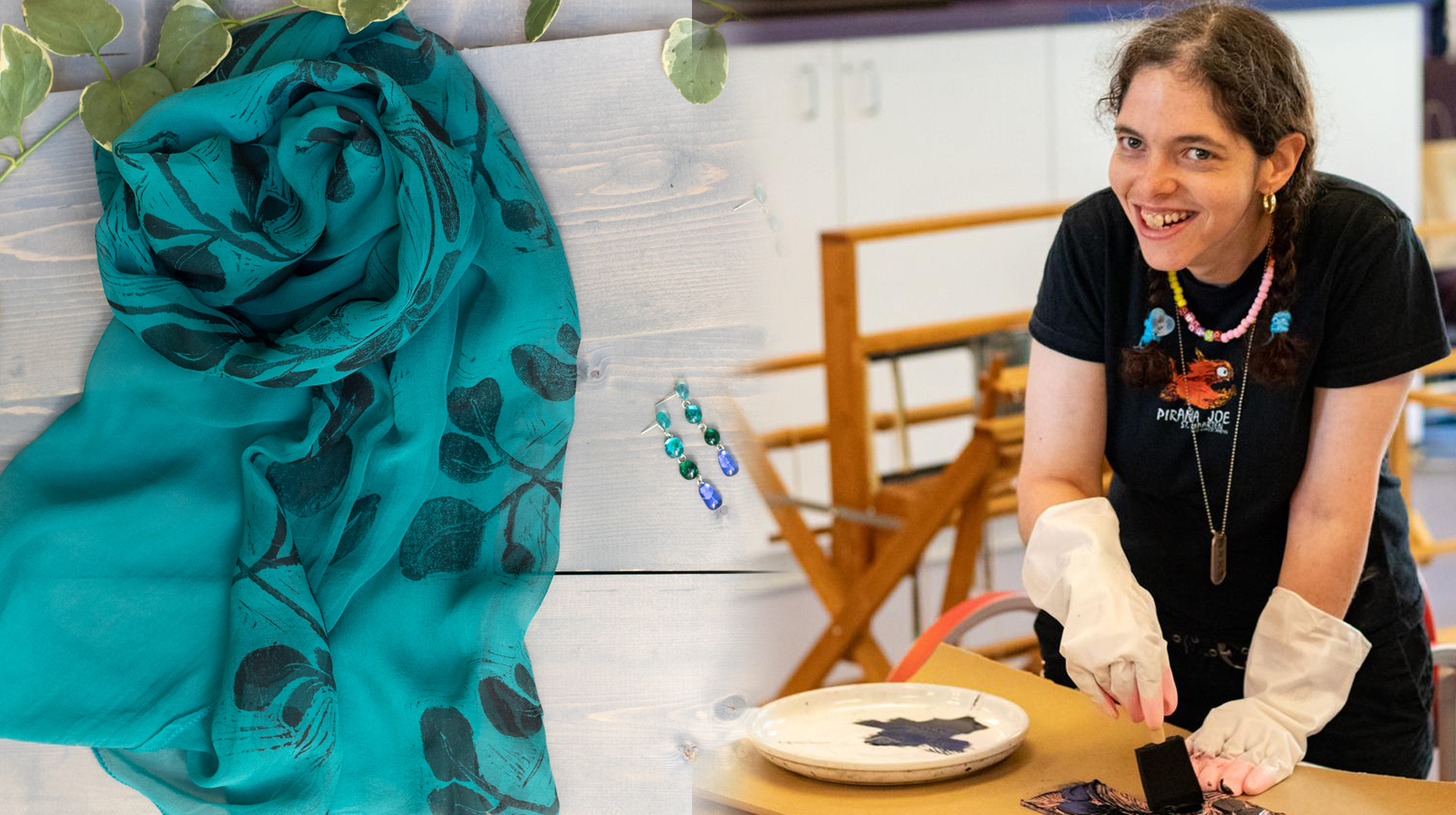 Shop Now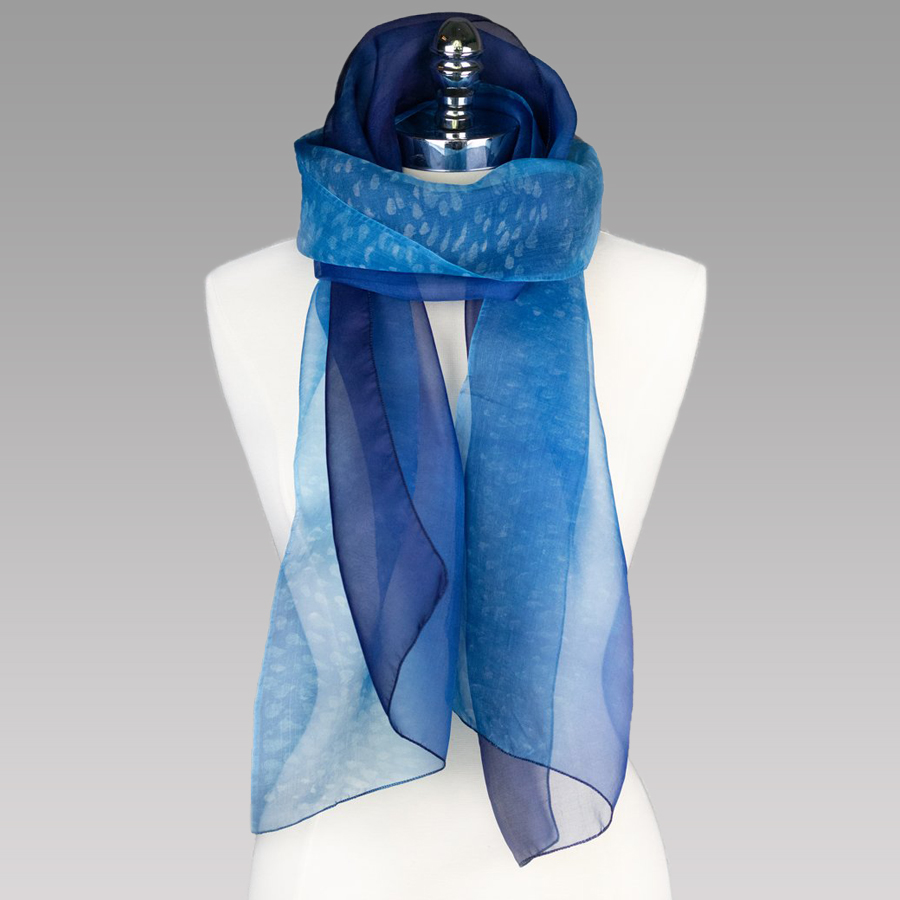 Scarves
Stipple Printed Scarf
This lovely blue silk scarf is hand stippled. Made from silk organza wear it with jeans or out for the evening on the town. Silk scarves are always a great gift for women of any age. The ombre blues of this organza silk scarf make it interesting as it drapes.
The best gifts come with a story. The story of this gift is that this silk scarf is made by our artisans with disabilities in our Rockville studio, providing meaningful work for them. Each gift is packed and shipped by people with disabilities, as well. Any woman will enjoy this thoughtful gift that gives back.
Shop Now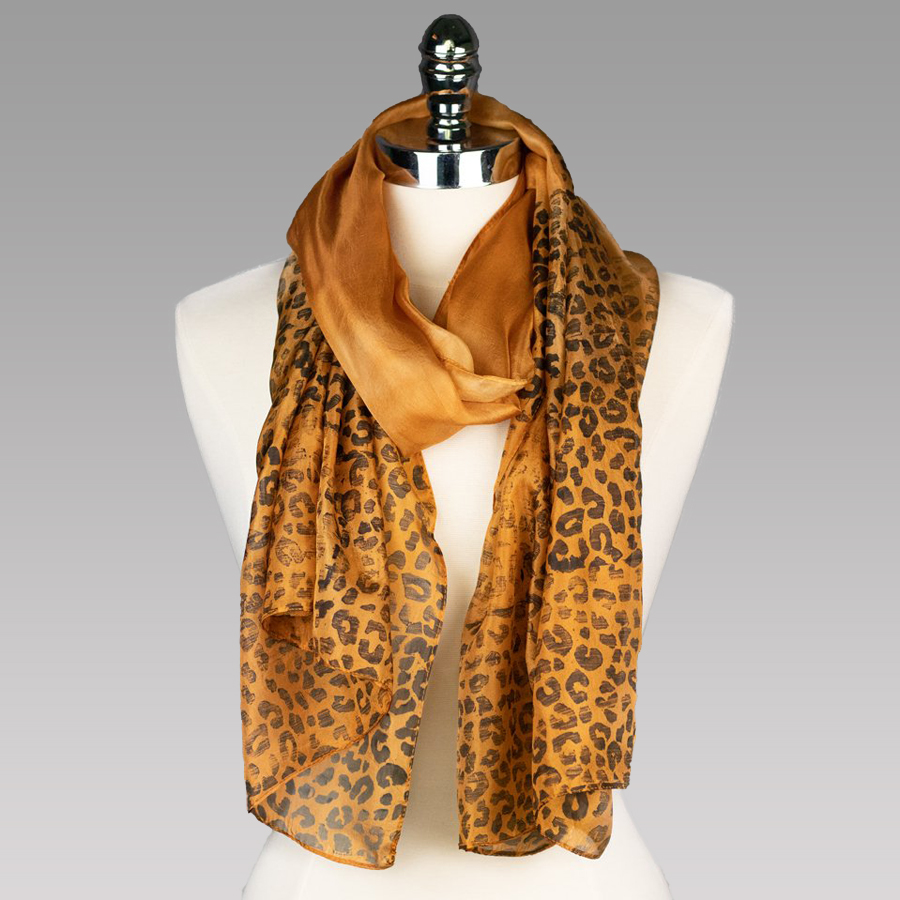 Scarves
Lynx Printed Scarf
This animal print silk scarf is so lovely you won't want to give it away! Soft and stylish it will be a classic in your closet for years. As a gift for women it will be treasured because it is truly special. On trend, it makes a great gift for a teenager or young woman.
Hand printed and dyed by artisans with disabilities, this is a socially conscious gift that will be appreciated. Made in our Alexandria studio, this Habotai silk scarf is the Christmas gift for women you've been looking for.  Shop all Coletta Collections scarves and find the perfect gift.
Shop Now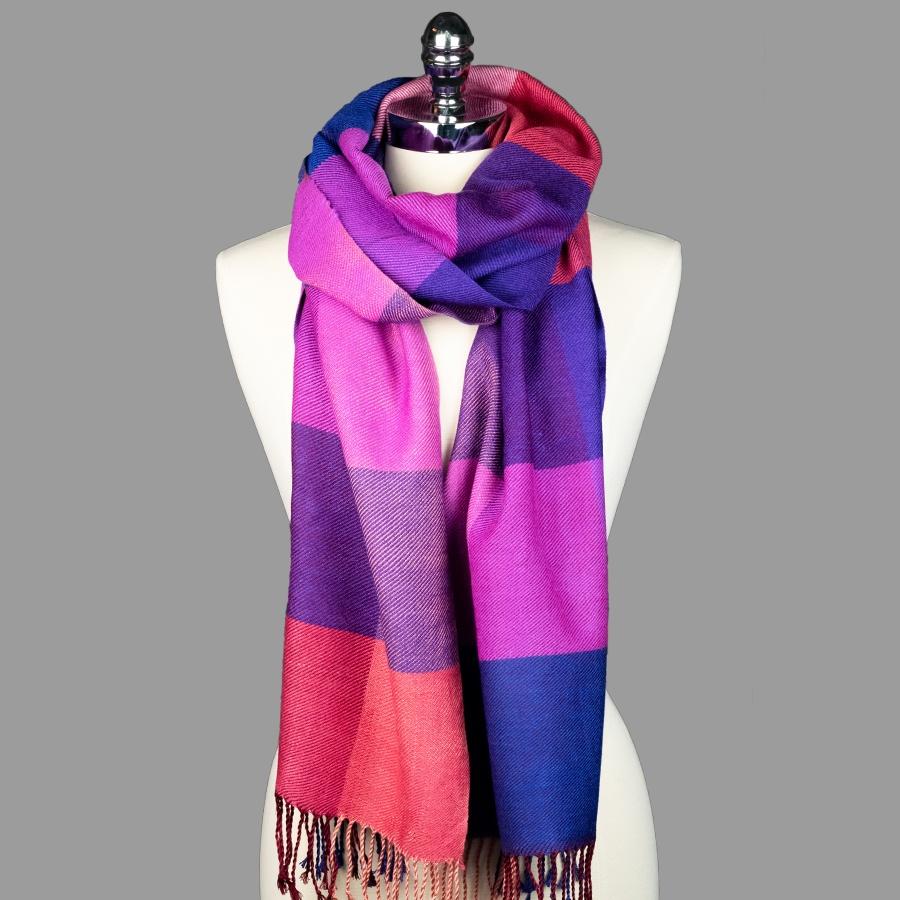 Scarves
Kinshasa Scarf
Jazz up a neutral outfit with this amazing soft blend of silk/wool in shades of blue, pink and purple. Exclusively hand woven by our artisans with disabilities this is gift for women will be their favorite gift. This silk/wool scarf is soft, yet warm. Designed and hand woven by our artisans with disabilities it is a special gift for any woman.
Shop Now