Are you looking for the perfect gift for the woman in your life?  Look no further. All of our products are hand-made by our artisans with disabilities. Each item is not only lovely and unique, it also provides an employment opportunity. These gifts for women give back. Our artisans have worked hard to make the best gifts for women you will find – hand-beaded jewelry, fused glass décor, hand-woven scarves -- the perfect gift for the modern, socially conscious woman.
St. Coletta of Greater Washington is a registered tax-exempt 501(c)(3) nonprofit organization with EIN 54-0968224.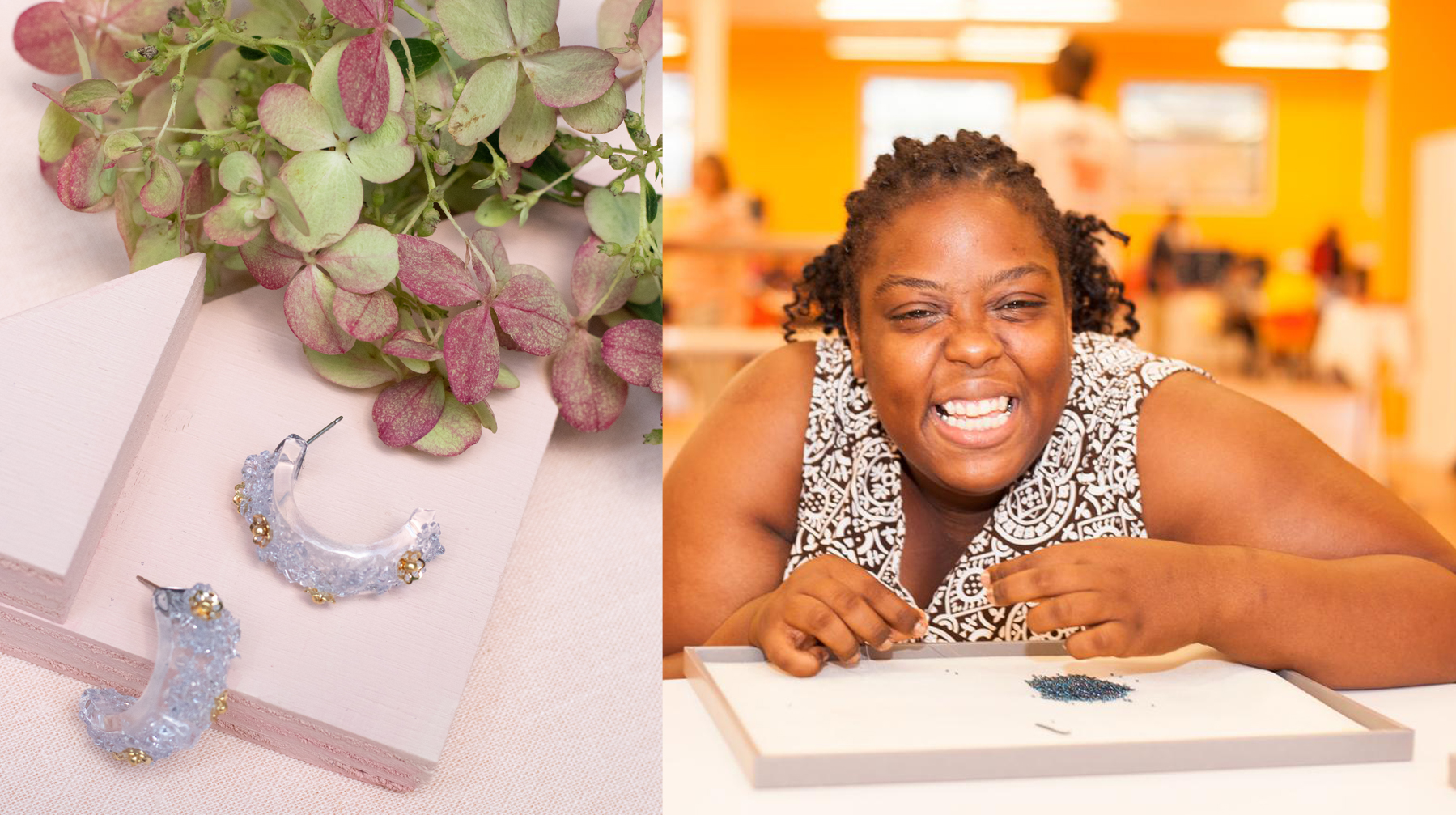 Shop Now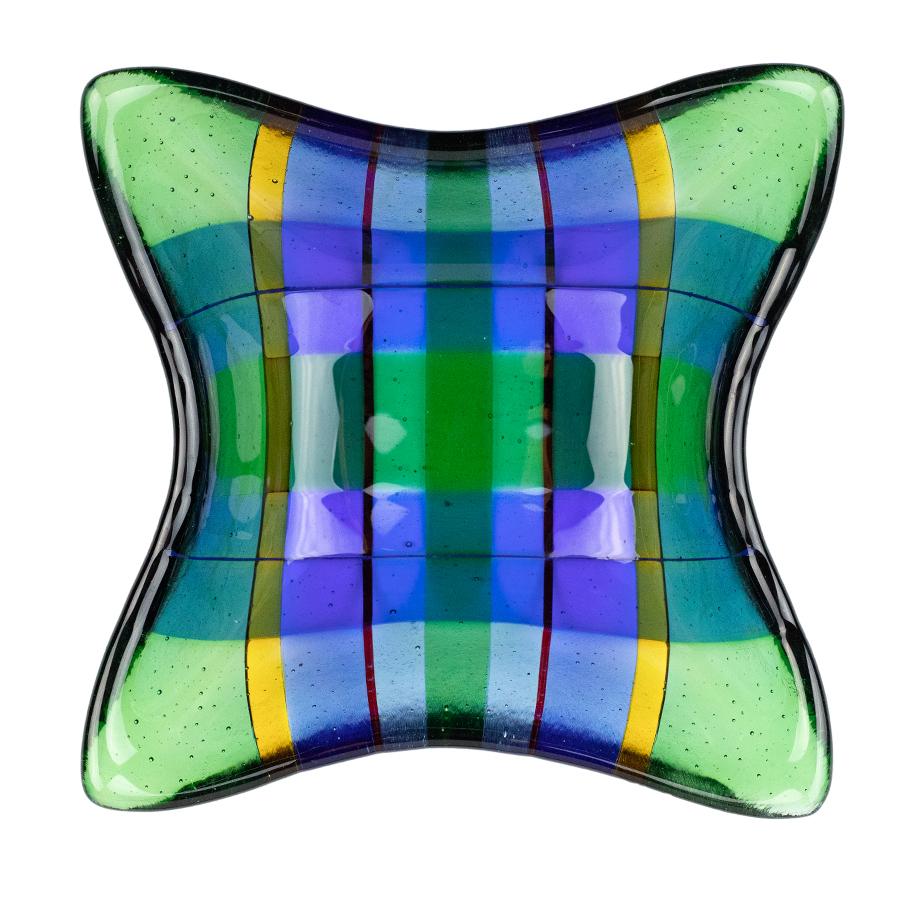 Tableware
Plaid Square Bowl
Our green and blue plaid dish is the best gift. As a gift for mom it can be a jewelry catchall or fill it with candy and give as a gift for grandma. Food and dishwasher safe, it can be a gift for the hostess. Festive but tasteful, this gift can be used all year.
The best gifts are those that come with a story. This lovely bowl makes a heartwarming gift that helps others. Each one comes with a card from one of artisans, making it extra special. Made by artisans with disabilities, it's a gift that gives back.
Shop Now
jewelry
Orchid Chain & Pendant
This pale lavender glass pendant necklace is modern and feminine. Hand-made gifts are treasures and all our products are hand-made. And there are earrings to match! The perfect gift! Unique Christmas gifts are hard to find, but we have them.
All our gifts have a story. Hand-crafted by adults with disabilities in our studios, this pendant necklace is a great gift for women. Each gift comes with a card by one of our artisans. Give a Christmas gift for women that gives back this season.
Shop Now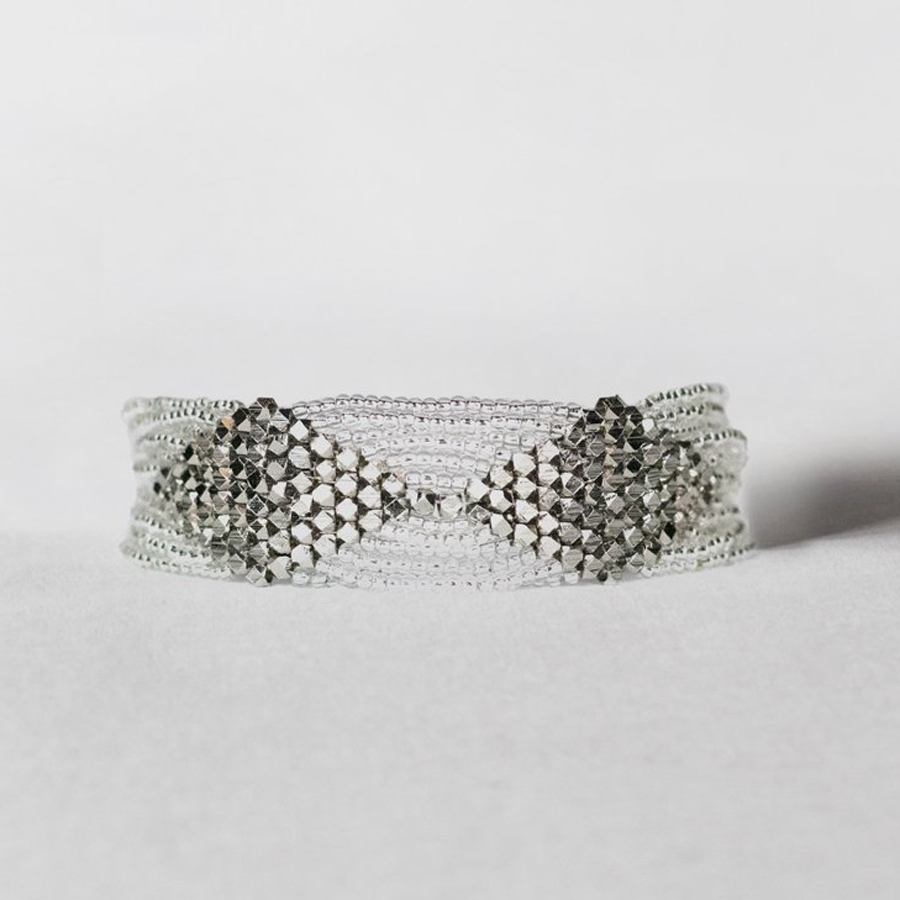 Bracelets
Moonbeam Bracelet
Looking for a gift idea for women? This delicate bracelet of silver metallic beads goes with everything! And it's light and comfortable, too. It's the perfect gift because it can be dressed up or down. Wear it to work or wear it out for a special night.
The best gifts for women are the ones that tell a story. Beautifully hand-beaded by our artisans with disabilities, it makes an extra special gift. Every woman will appreciate a gift that gives back.
Shop Now