If you're shopping for the perfect gift, browse the beautiful items at Coletta Collections. You'll feel great about giving a unique, meaningful present that also helps a nonprofit organization – it's a gift for good! Our artisans carefully handcraft all our colorful products, like beaded and fused glass jewelry, art glass tableware, scarves, totes and more. They make wonderful socially-conscious gifts for the modern shopper, and all proceeds benefit programs for children and adults with intellectual disabilities at St. Coletta of Greater Washington.
St. Coletta of Greater Washington is a registered tax-exempt 501(c)(3) nonprofit organization with EIN 54-0968224.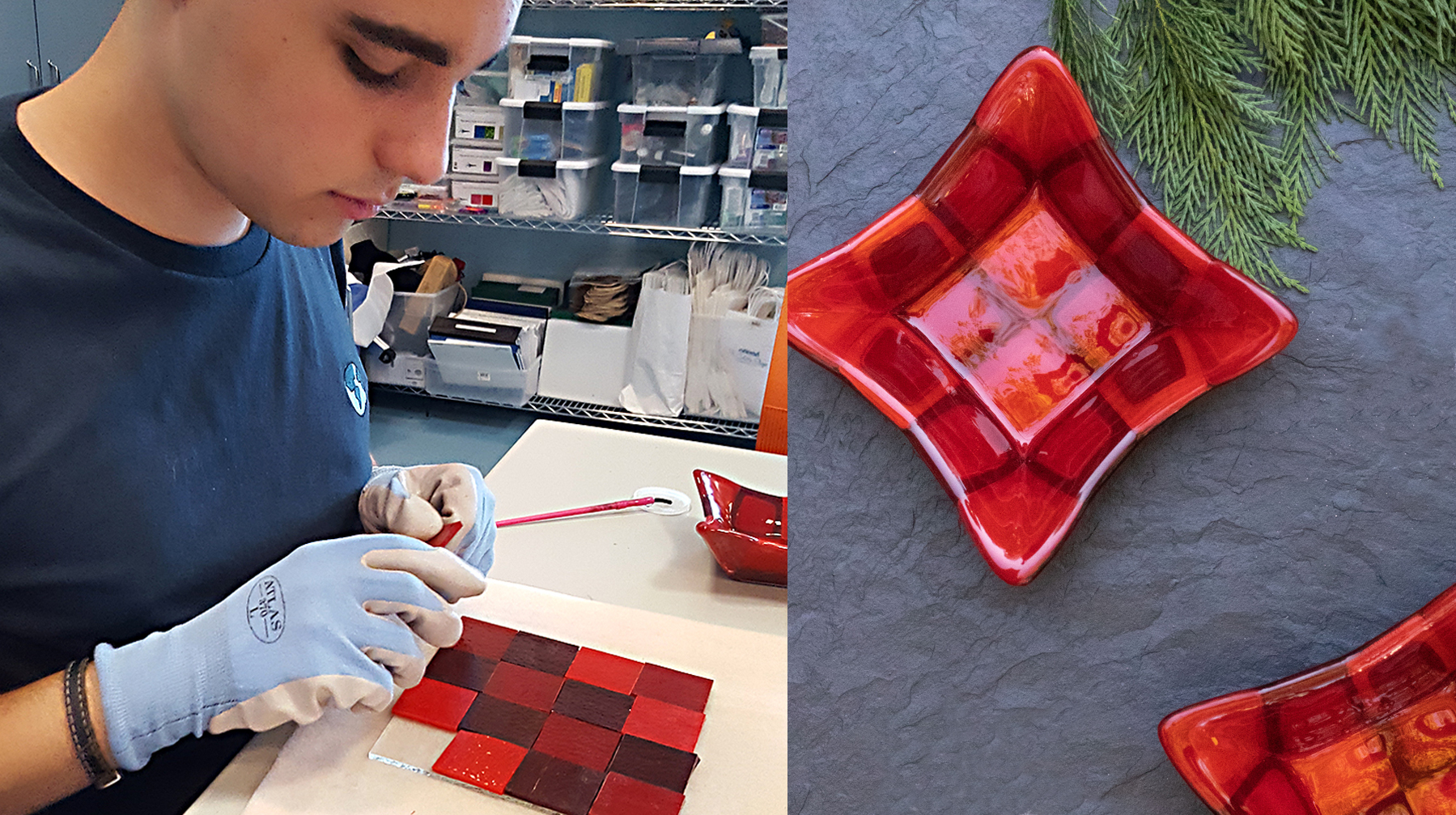 Shop Now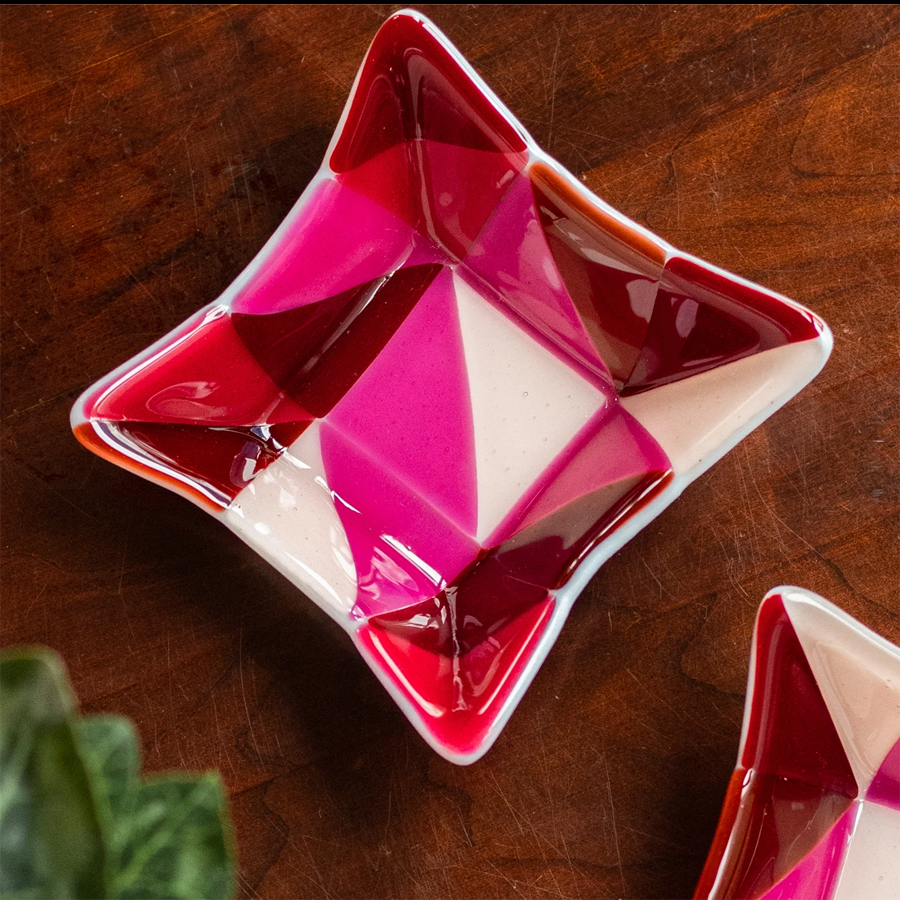 Tableware
Peru Square Bowl
For your dinner parties, serve dips and snacks in this bowl in warm shades of berry reds. With it's clean slightly angles silhouette, our Peru bowl is perfect for the modern home. Also makes a meaningful gift.
Everyone wants to give a unique gift that will be treasured for years. That is why our Peru Square Bowl is the perfect gift any season. Made by our artisans with disabilities it is extra special – the gift that gives back.
Shop Now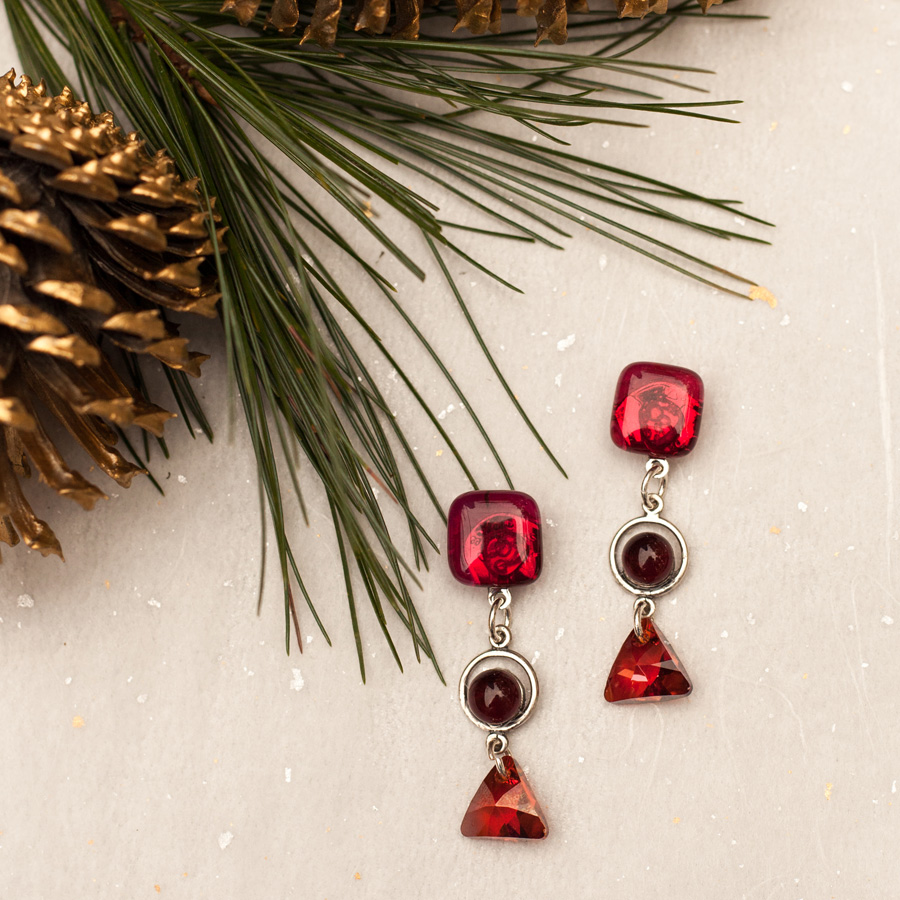 jewelry
Quinn Earrings
These festive drop earrings feature rich red fused glass with faceted drop briolettes for that glam sparkle! Perfect with your wintery whites or just a cozy sweater they add a shimmer to any outfit.
Shop Now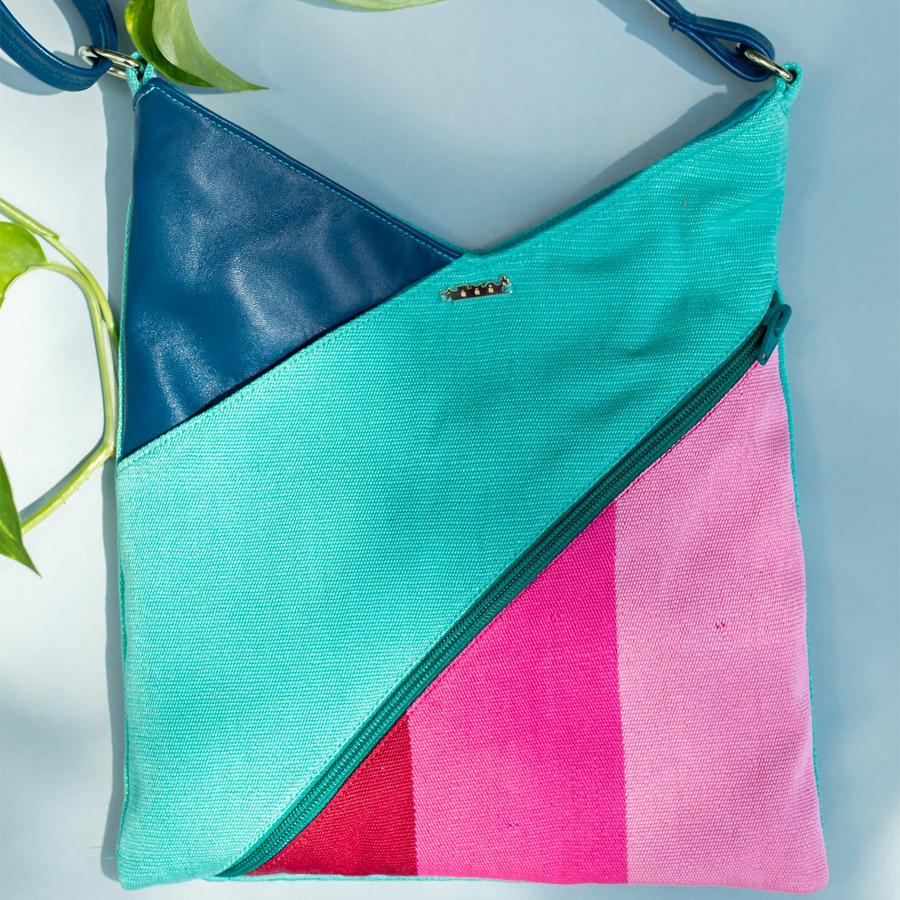 Bags
Umea Raspberry Sling Bag
This luscious teal and raspberry colored cross-body bag with it's top clasp, side zip pocket and leather strap will accommodate all that you will need on a busy day out. Balancing style and affordability, this tidy bag is one of our most popular cross body slings for busy women.
Hand-woven by our artisans with disabilities, this crossbody bag is strong and durable. And it is a gift with a story. Crossbody purses are all the rage and this one is extra special. Made by our artisans with disabilities, this is the gift that gives back this season.
Shop Now