If you're shopping for the perfect gift, browse the beautiful items at Coletta Collections. You'll feel great about giving a unique, meaningful present that also helps a nonprofit organization – it's a gift for good! Our artisans carefully handcraft all our colorful products, like beaded and fused glass jewelry, art glass tableware, scarves, totes and more. They make wonderful socially-conscious gifts for the modern shopper, and all proceeds benefit programs for children and adults with intellectual disabilities at St. Coletta of Greater Washington.
St. Coletta of Greater Washington is a registered tax-exempt 501(c)(3) nonprofit organization with EIN 54-0968224.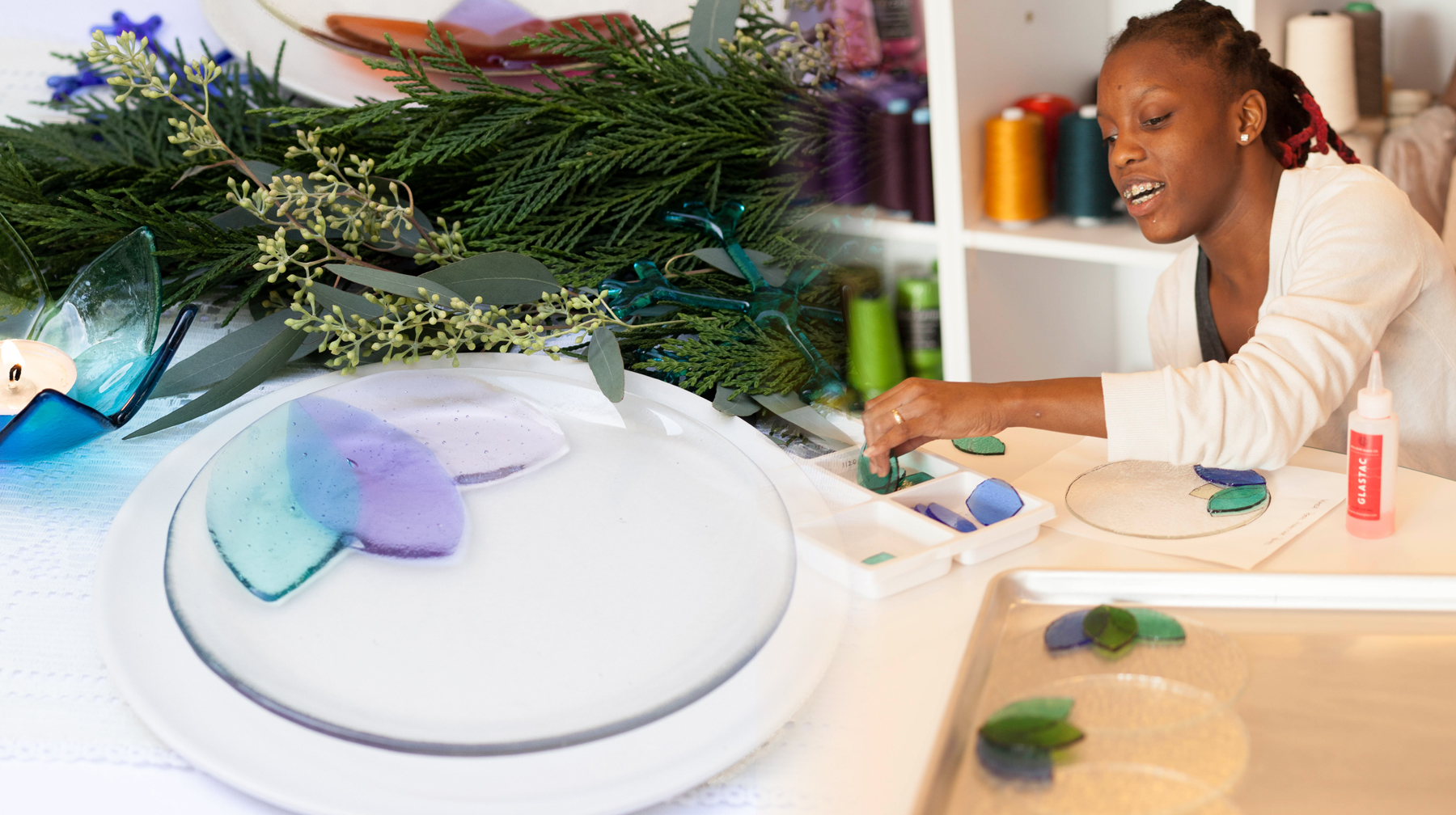 Shop Now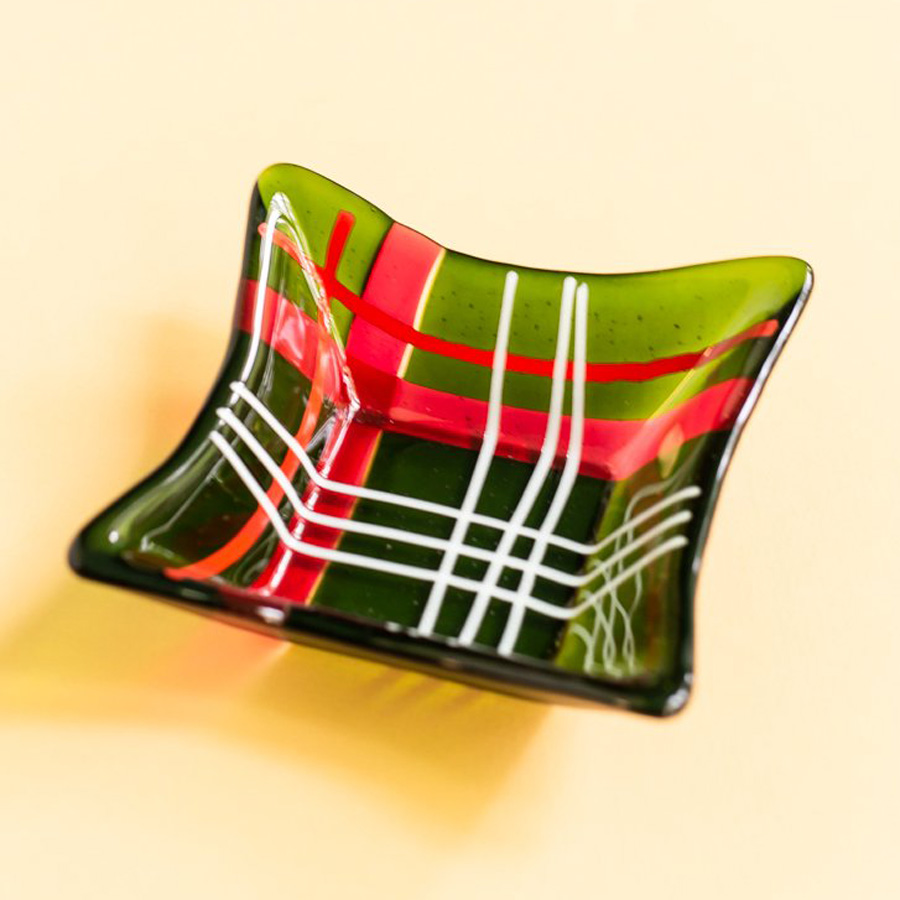 Tableware
Checks Square Bowl
Host get-togethers as safely as possible. With its clean, tapered square shape in a pleasant plaid pattern in shades of green with red accents, this food safe bowl can be used to serve nuts, crackers and chips in individual portions this holiday season. Also makes a meaningful gift.
Everyone wants to give a unique gift that will be treasured for years. That is why our Checks Square Bowl is the perfect Christmas gift this season. Made by our artisans with disabilities it is extra special – the gift that gives back.
Shop Now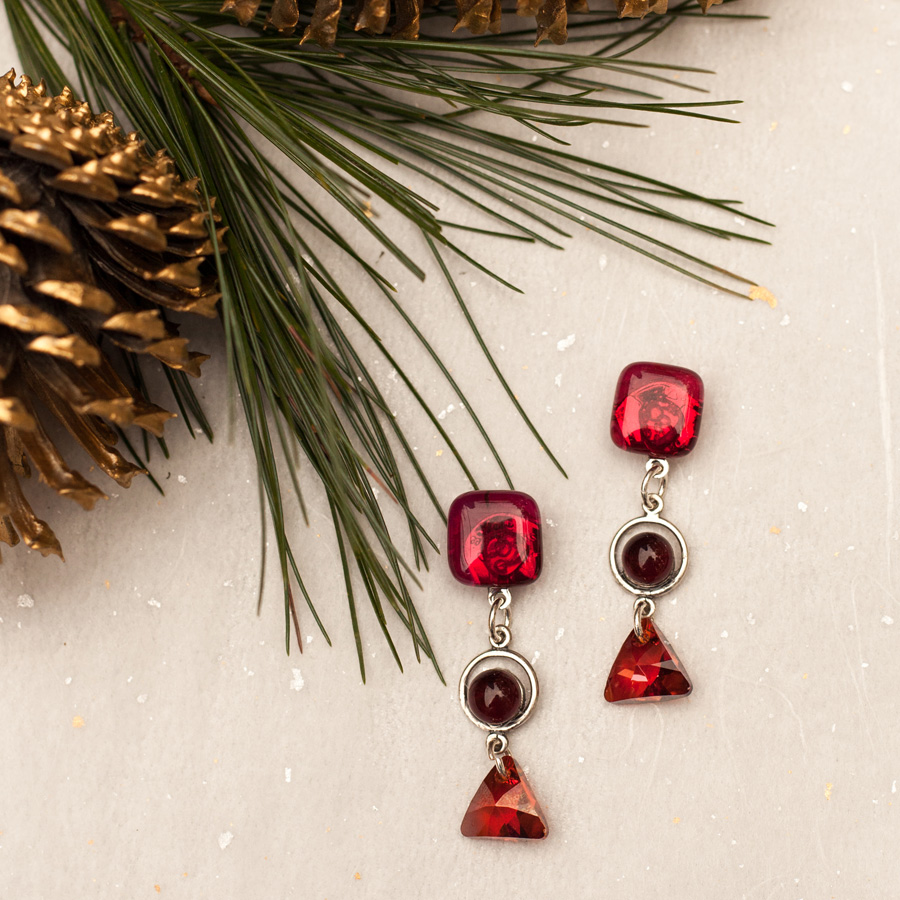 jewelry
Quinn Earrings
These festive drop earrings feature rich red fused glass with faceted drop briolettes for that glam sparkle! Perfect with your wintery whites or just a cozy sweater they add a shimmer to any outfit.
Shop Now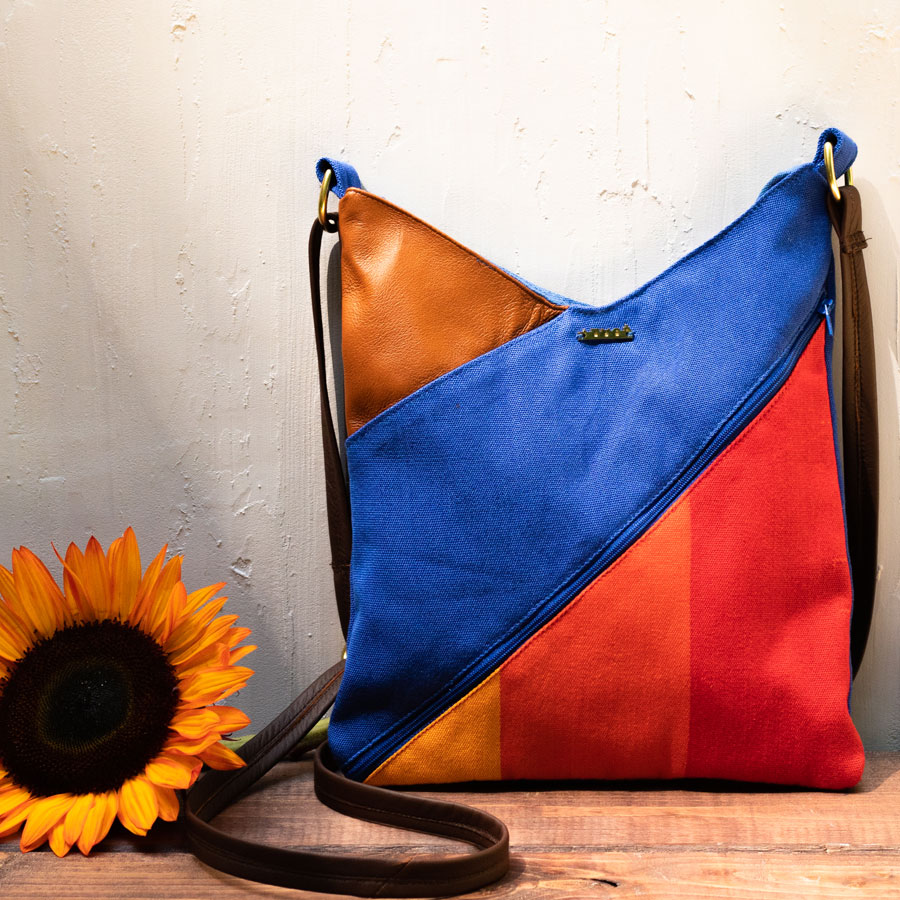 Bags
Umea Crossbody Sling Bag
This small crossbody bag has pockets for all your needs while still being stylish. What a great gift for a teen girl or a millennial. This crossbody purse the perfect Christmas gift for the young woman on the go. Big enough to hold essentials but a small and light enough to wear with comfort.
Hand-woven by our artisans with disabilities, this crossbody bag is strong and durable. And it is a gift with a story. Crossbody purses are all the rage and this one is extra special. Made by our artisans with disabilities, this is the gift that gives back this season.
Shop Now