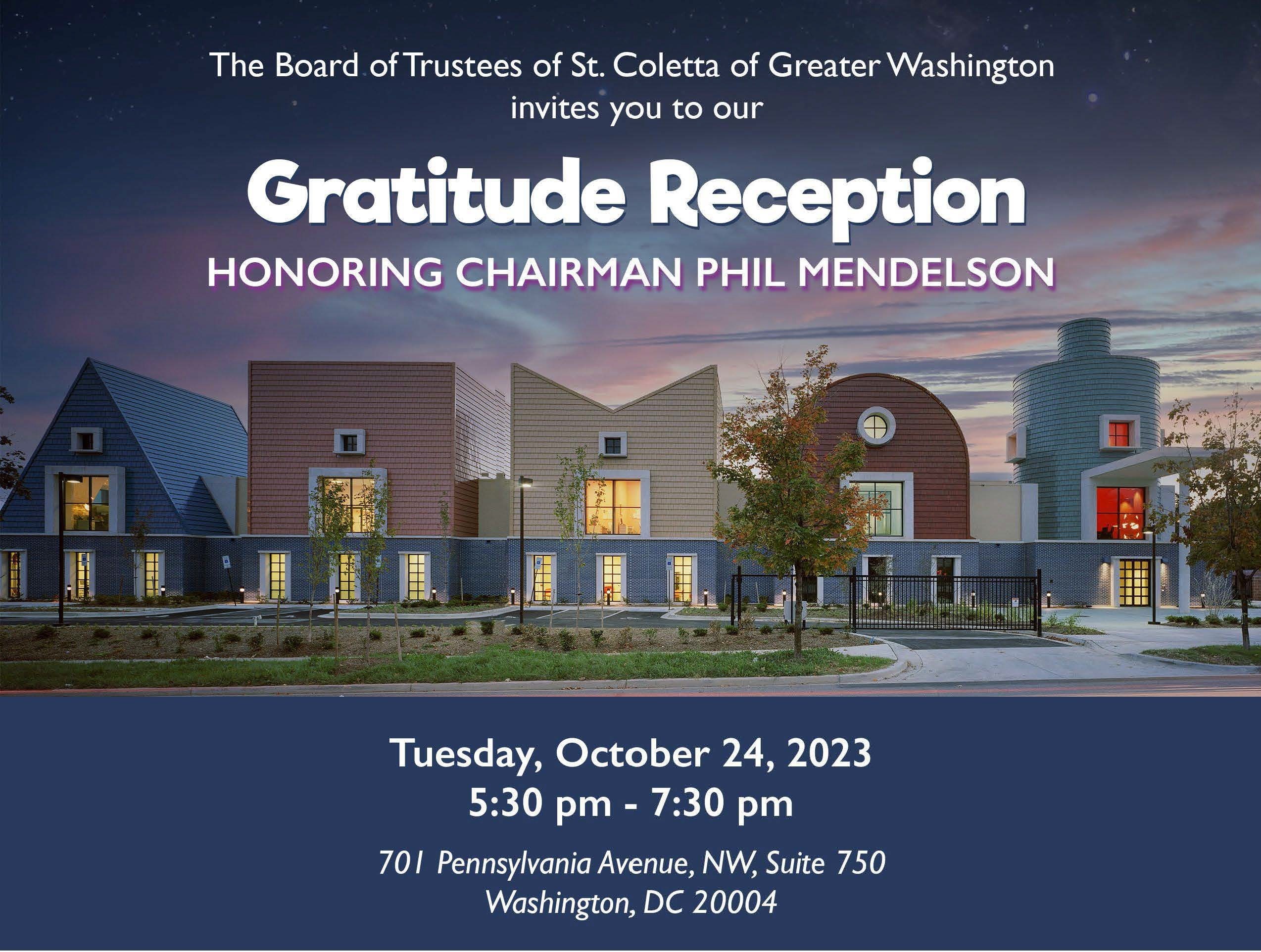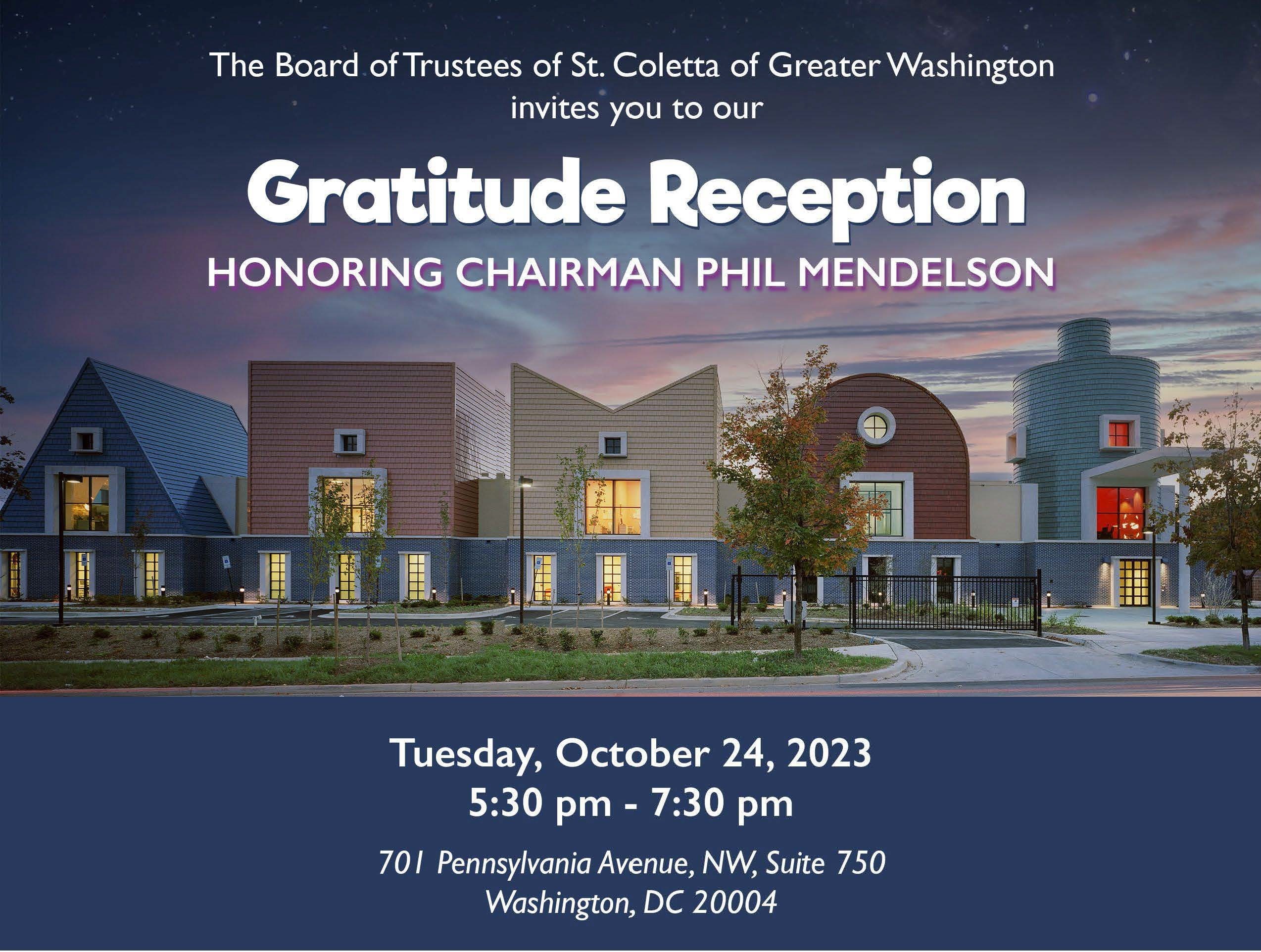 The Board of Trustees of St. Coletta of Greater Washington invites you to our

Gratitude Reception
Honoring DC City Council Chairman
Phil Mendelson
Tuesday October 24, 2023
5:30 -7:30 pm
701 Pennsylvania Avenue, NW, Suite 750
Washington, DC 20004
Join us as we honor Chairman Mendelson for  his support of students  with  intellectual disabilities. We will serve light refreshments and enjoy a joyful performance by members  of the St. Coletta choir.
St. Coletta of Greater Washington is a nonsectarian, nonprofit serving children and adults with intellectual and multiple disabilities and supporting their families. All proceeds benefit St. Coletta programs.
This event has been designed to comply with House and Senate ethics rules.
This event has also been designed to comply with executive branch ethics rules. Executive branch employees should discuss with their ethics officer before attending.
---
Platinum Sponsors
($10,000)
Verbal and prominent logo recognition of sponsorship during event program
Glass bowl hand crafted by adult artisans with disabilities
VIP tour of St. Coletta
Photo opportunity with St. Coletta choir
10 attendees
Gold Sponsors
($5,000)
Prominent logo recognition of sponsorship on event signs
VIP tour of St. Coletta
Photo opportunity with the St.Coletta choir
8 attendees
Silver Sponsors
($2,500)
Logo recognition of sponsorship on event signs
Photo opportunity with the St. Coletta choir
4 attendees
Bronze Sponsors
($1,000)
Name recognition of sponsorship on event signs
2 attendees
Individual Tickets
($100)
Joel Wood
Council of Insurance Agents and Brokers
EEI
Metz
Walmart
CIMA
Chris and Jodi Bettencourt
David and Judith Pryor
Sandi Markwood
Compassionate Health Agency
RSM
Mandy and David Team
Peoplesworth
Goodhart Group
Friends of Evan Henstenburg